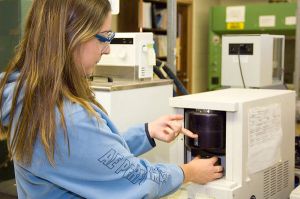 Below are links to several different academic plans, which gives you a suggested schedule of classes. These plans are a good starting point for figuring out your own schedule. Your schedule will vary depending on your situation and any special programs you are interested in. As always, contact your advisor for assistance with your specific situation.
Note that all courses listed on the academic plans are required courses for the degree.
Beware that the order of the CM courses is not very flexible. The sophomore classes are prerequisites for the junior classes, and most of the junior classes are prerequisites for the senior classes. In addition to that, most CM classes are offered in either the fall or the spring, but not both. The exceptions to this are:
The sophomore classes, CM2110 and CM2120, which are also offered in the summer, and
The fall junior classes, which are offered in the fall and spring to allow for students to more easily schedule a co-op during their junior year.
For detailed information about class prereqs and when classes are offered, look at the Chemical Engineering curriculum flowchart (pdf), or click on the Undergraduate Course Descriptions on the OSSR's Schedule Planning Center webpage. Additional information about program requirements is given on the Degree Requirements pages
Contacting Your Advisor
The Chemical Engineering undergraduate advisor is Katie Torrey. If you have a question or concern, you can stop by her office, call her, or send her an e-mail.
Katie Torrey
Office: Chem Sci, 202M
Phone: 906-487-4327
E-mail: cmadvise@mtu.edu